As I have done every year, I'm offering all my open edition prints on sale for Earth Day this year, and donating 50% of profits to conservation.
In celebration of the upcoming publication of my new book, BIRD PLANET, I have selected the conservation group Rangkong Indonesia (Indonesia Hornbill Conservation Society) to support this year. Hornbills have been a special interest of mine since my first trip to Borneo in 1987, and they feature prominently in BIRD PLANET. In fact the first chapter starts with my experience of seeing a Rhinoceros Hornbill on my first day in the forest. And as the charismatic fruit eating birds of the forest, they are super important seed dispersers and also ambassadors for rainforest conservation.
Rangkong Indonesia is the type of group I like to support because they work directly with indigenous communities in Borneo to protect forest habitat of the most critically endangered Helmeted Hornbill, as well as several other species. You can learn more about their work at rangkong.org.
Here are a few Hornbill shots that made the cut from my 25 years of hornbill photography for my BIRD PLANET book. They are all available in my print store and are on sale (but so are all my other prints, if Hornbills aren't your thing!).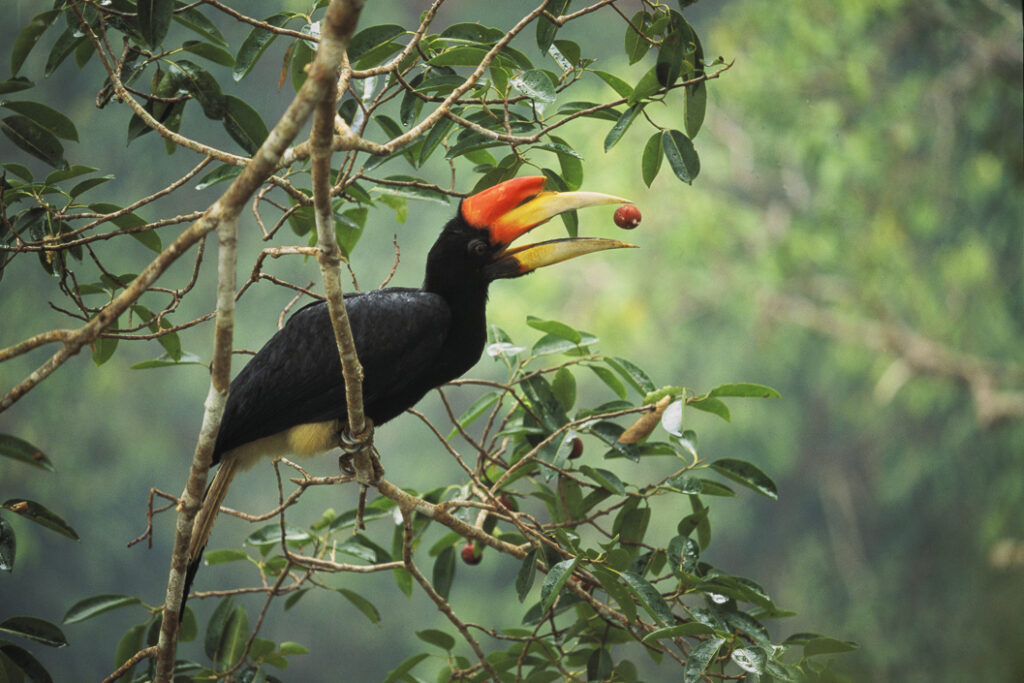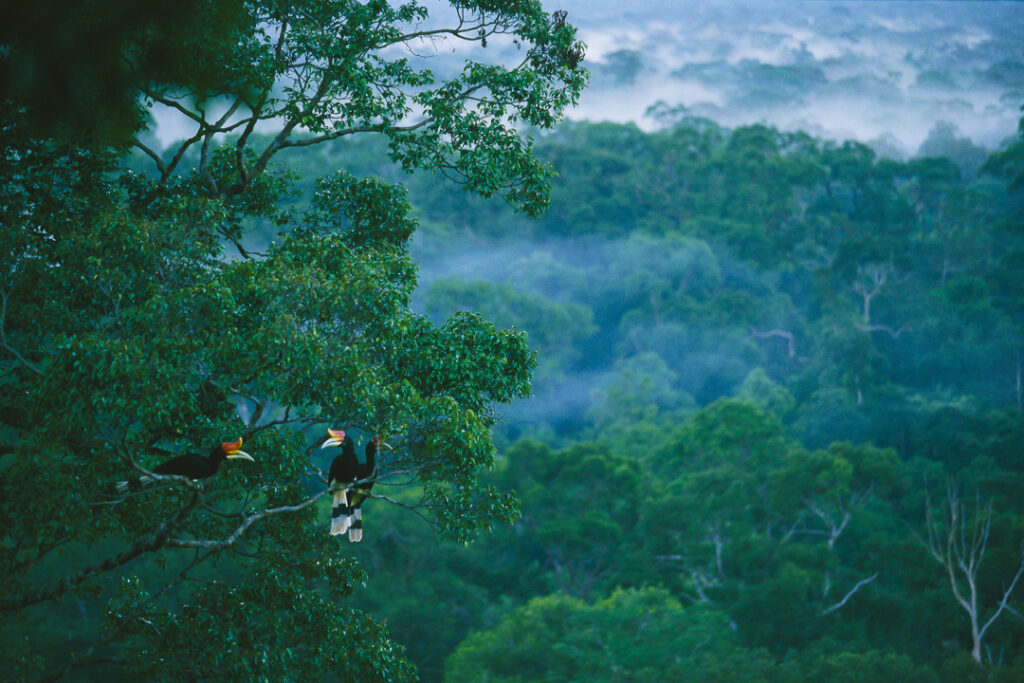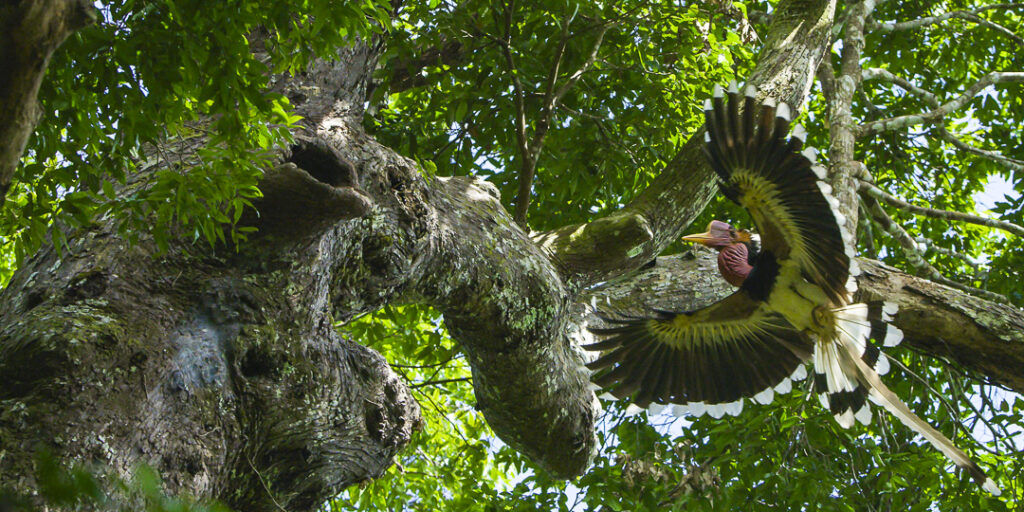 Behind-The-Scenes
Almost all my hornbills shots are made from high in the rainforest canopy. It's a lot of work to rig ropes and build platforms and blinds in the tree tops, but it's worth the effort to be able to capture moments of hornbill life in the wild. Here is a behind the scenes moment that wasn't too much fun though – getting caught in a heavy downpour while trying to build a canopy blind in Thailand. You can see the video on my Instagram @TimLaman.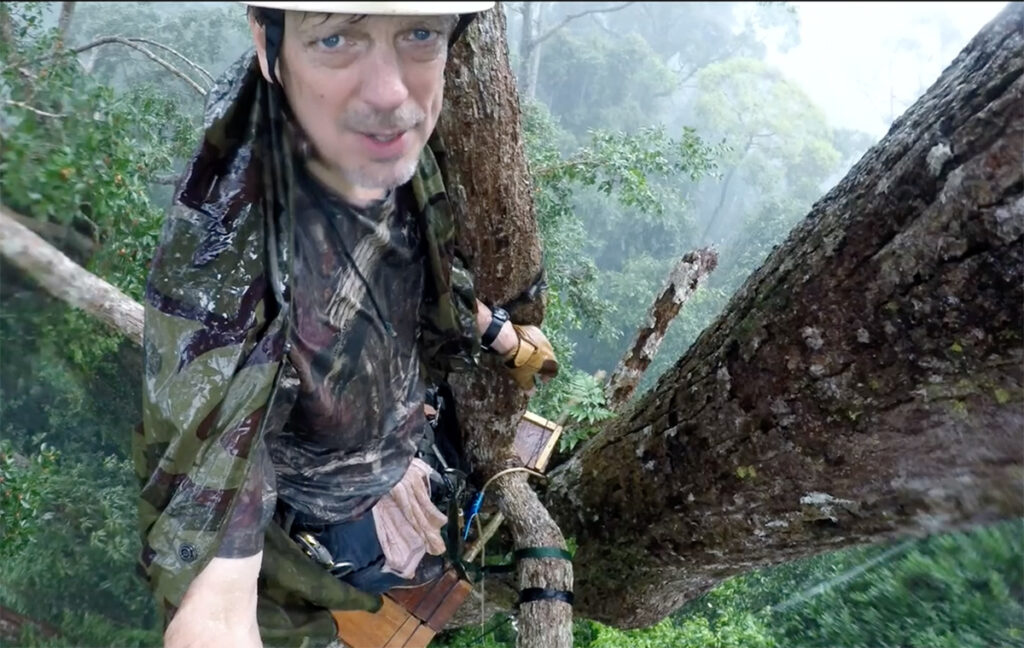 Hanging a bird print on your wall can help spread appreciation and awareness, which is what I'm all about. So thanks for your interest, and for helping support the work I do and the conservation groups that I work with in the field. Together we can make a difference!
Stay safe everyone, and be sure to get your dose of nature therapy!
Warmest regards,
Tim Laman
PS. If you didn't see the announcement about the special offer to pre-order a signed copy of BIRD PLANET, you can check it out right HERE. Thanks!