It's been a long time in development, but I'm excited to announce that my new online Masterclass is live!
I saw a need that I could fill – to help all bird photography enthusiasts learn to concentrate more on what's important – framing you shot – not obsessing over camera settings.
Yes, you need a basic understanding of photography and how to operate your camera. But most cameras these days can be pulled out of the box, set to auto mode, and make decent exposures. But you still need to have the idea of how to frame you shots!
That's where my course comes in. I have distilled the essential Creative Process that I use to create strong images. These methods have worked well for me for twenty-five National Geographic assignments and helped me capture over twenty winning images in the Wildlife Photographer of the year.
I focus on birds in the course, but really the principles apply to all wildlife photography. If you are interested, you can learn more and enroll by checking out the link below. You can also send it as a gift (just an idea).
Also, I know you realize it's that time of year, but don't forget that my annual holiday print sale is in full swing! If a print isn't in your budget, you might be happy to know that we now offer many other products, from mugs and coasters to puzzles and tote bags. They all feature my images thanks to our printing partner. Just visit the store and select any image to explore your options.
Pileated Woodpecker Landing
A Glimpse Into My Bird Photography Masterclass
Here is a sneak peak into a small section of Lesson 1: Anticipation and Pre-visualization, in which I share my thought process around anticipating the final image before it happens, and how to plan accordingly. These are all frame grabs from my online course.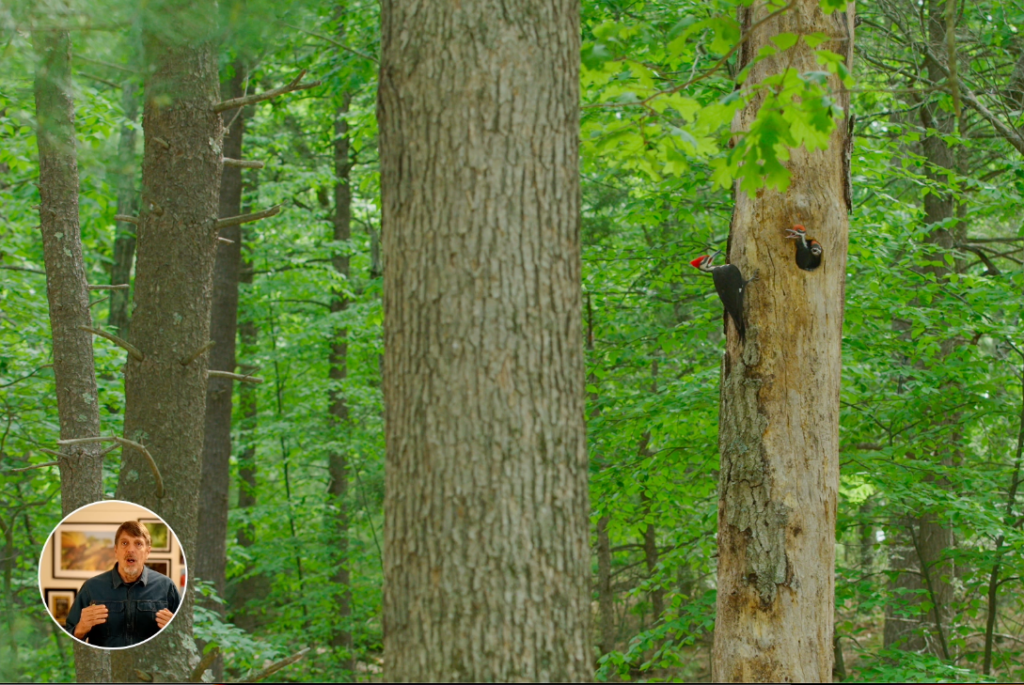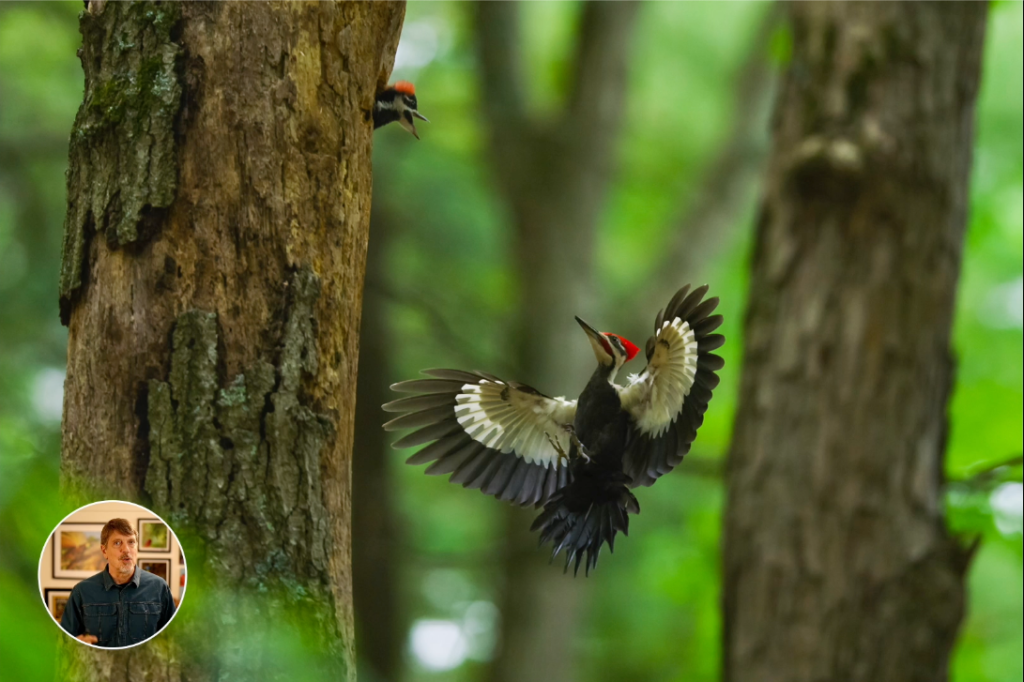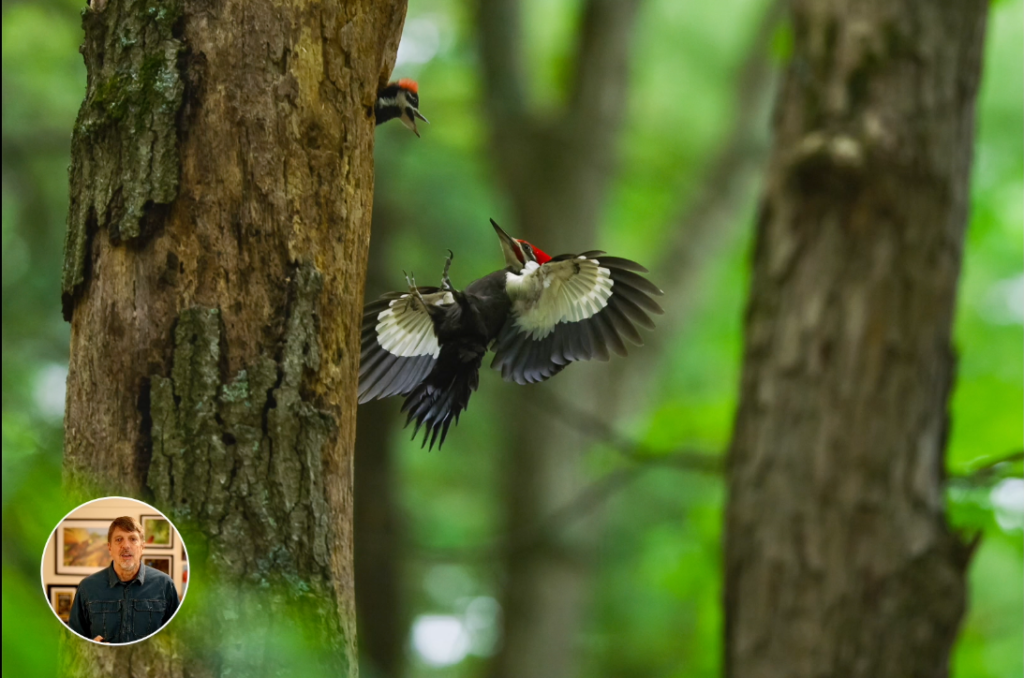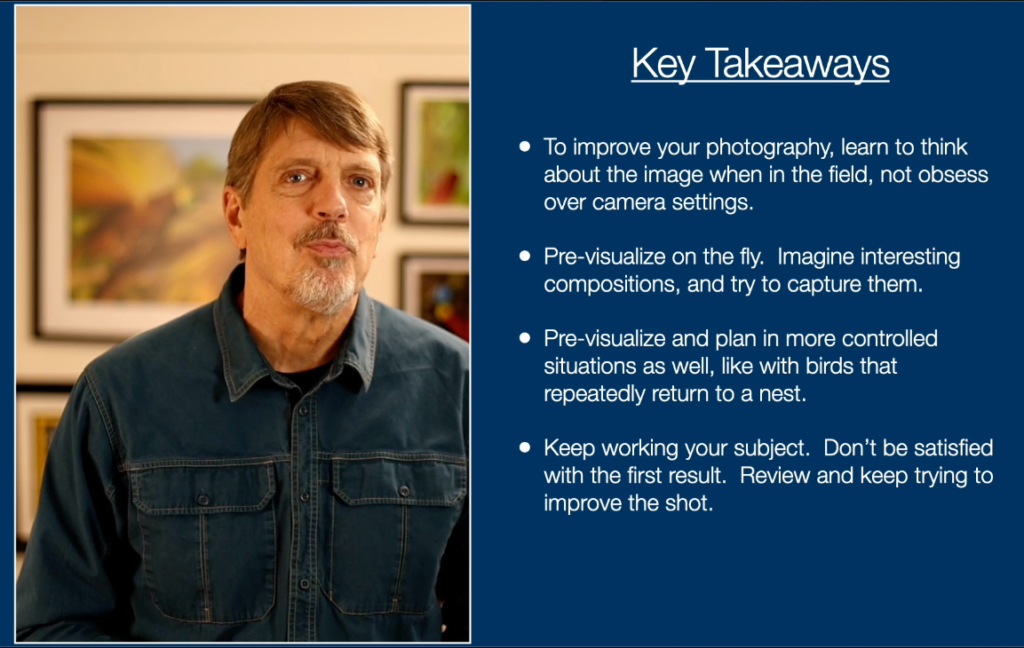 If you are curious to learn more about the class, the link below will take you to a website with a short video introduction, and details on what I cover in the eight lessons in the course. While I do assume that you have some basic understanding of the fundamentals of photography, I think that this course can benefit photographers of all levels.
Thanks for tuning in.  Happy Thanksgiving if you're in the USA!
Warmest regards,
Tim Laman