"With my orangutan photography and filming my goal is to reveal the true richness of wild orangutans' lives, and inspire the protection of enough remaining habitat so that they can persist with their cultural knowledge intact."

— Tim Laman
Why Orangutans?
I have been photographing and filming orangutans in Gunung Palung National Park in Borneo since my wife and collaborator Cheryl Knott began her research there in 1994. As one of the great apes, our closest relatives, orangutans are endlessly fascinating to observe. Because they are largely solitary and hard to study, however, they are also much less well understood than Chimpanzees and Gorillas. By partnering with Cheryl and her research team, I have had the extraordinary opportunity to follow and photograph these apes in the wild, and document them as few others have. You can learn more about Cheryl's research and conservation work at www.SaveWildOrangutans.org. We have started a new team initiative to help spread awareness and raise funds for conservation. Join The Team today!
Telling the Story of Wild Orangutans:
My story about Cheryl's research in the August 1998 National Geographic was the first orangutan coverage for the magazine shot entirely in the wild. In Dec 2016, another major story in National Geographic focused on the rich variety of orangutan culture across the different populations and species of orangutans, and how it is so important to protect this heritage in the wild.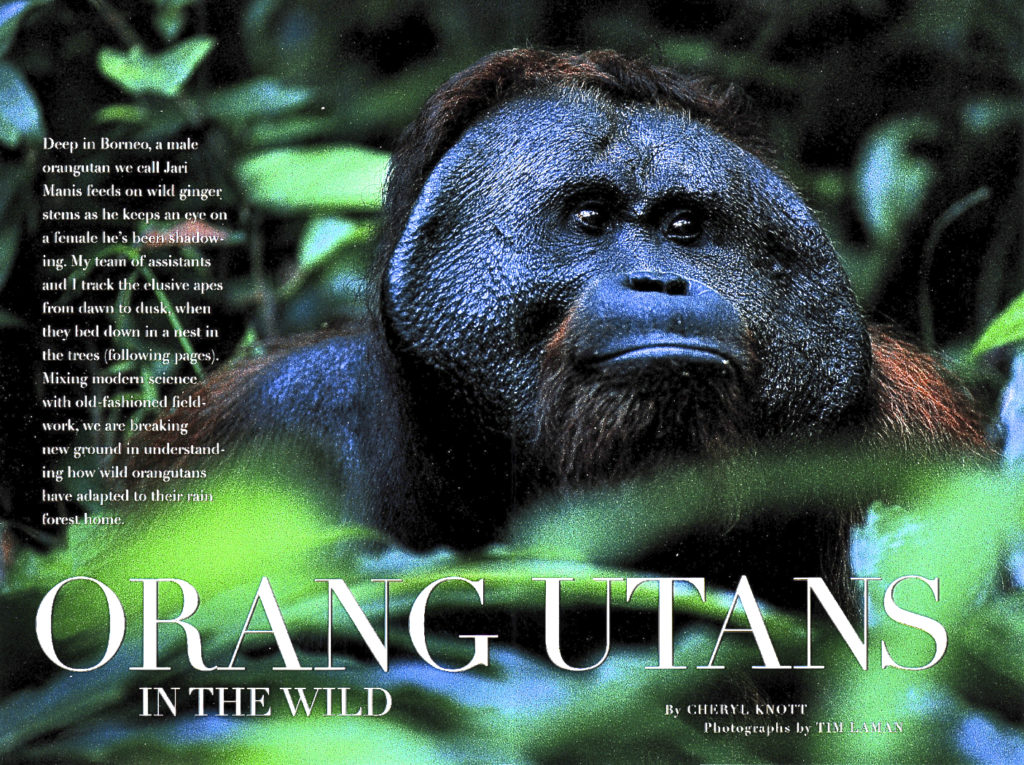 Person of the Forest Film:
In 2017, with co-director Melissa Lesh, and a team of photographer colleagues, I produced a short film to spread the idea that orangutans, like humans, have unique cultural knowledge that they pass on to their offspring and to other orangutans in their area. This film has toured to over thirty film festivals around the world and garnered numerous awards.
The Crisis:
Orangutans have seen unprecedented habitat loss in the last fifty years. We have seen it ourselves, as the forest around Gunung Palung are replaced by oil palm, mining, and expanding humanity. By covering both the story of wild orangutans, and they issues they face, I hope to raise awareness of their plight and what we stand to loose. My coverage of this crisis has garnered multiple awards, including World Press Photo, and the Wildlife Photojournalist award from the Wildlife Photographer of the Year competition.
What Can We Do?
There are multiple orangutan conservation groups doing good work, but I would encourage you to support those that are working to conserve habitat and protect orangutans in the wild.  That is the long-term solution that is most important.  I work closely with the Gunung Palung Orangutan Conservation Program, who are working hard to safeguard the greater Gunung Palung landscape as a secure long term orangutan refuge.  Please check out their new initiative and consider giving them your support on a monthly basis.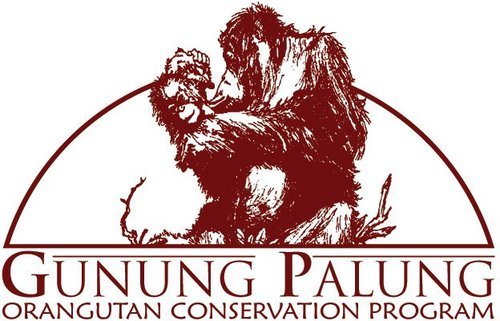 Gunung Palung Orangutans Feature in new BBC Film:
The latest BBC landmark series SEVEN WORLDS – ONE PLANET, features an orangutan sequence that Tim helped film in Gunung Palung. This unique sequence shows orangutans as they have rarely ever been seen, living in the pristine giant lowland forest of Gunung Palung.


Portfolio – Orangutans in the Wild: