I just wanted to send a brief note to let you know that I'm offering all of my open edition prints for 20% off through Valentine's Day. If you or a loved one would enjoy one of my prints, this would be a good time to pick one.
It's that time of year when the snow flies, and I love seeing what I can capture of my backyard birds when I'm not away traveling. There is something about the birds in the snow that is simply beautiful, and I enjoy trying to capture unique moments. We've added a few new ones to the gallery – sneak peak below.
You can browse my full galleries at: www.timlamanfineart.com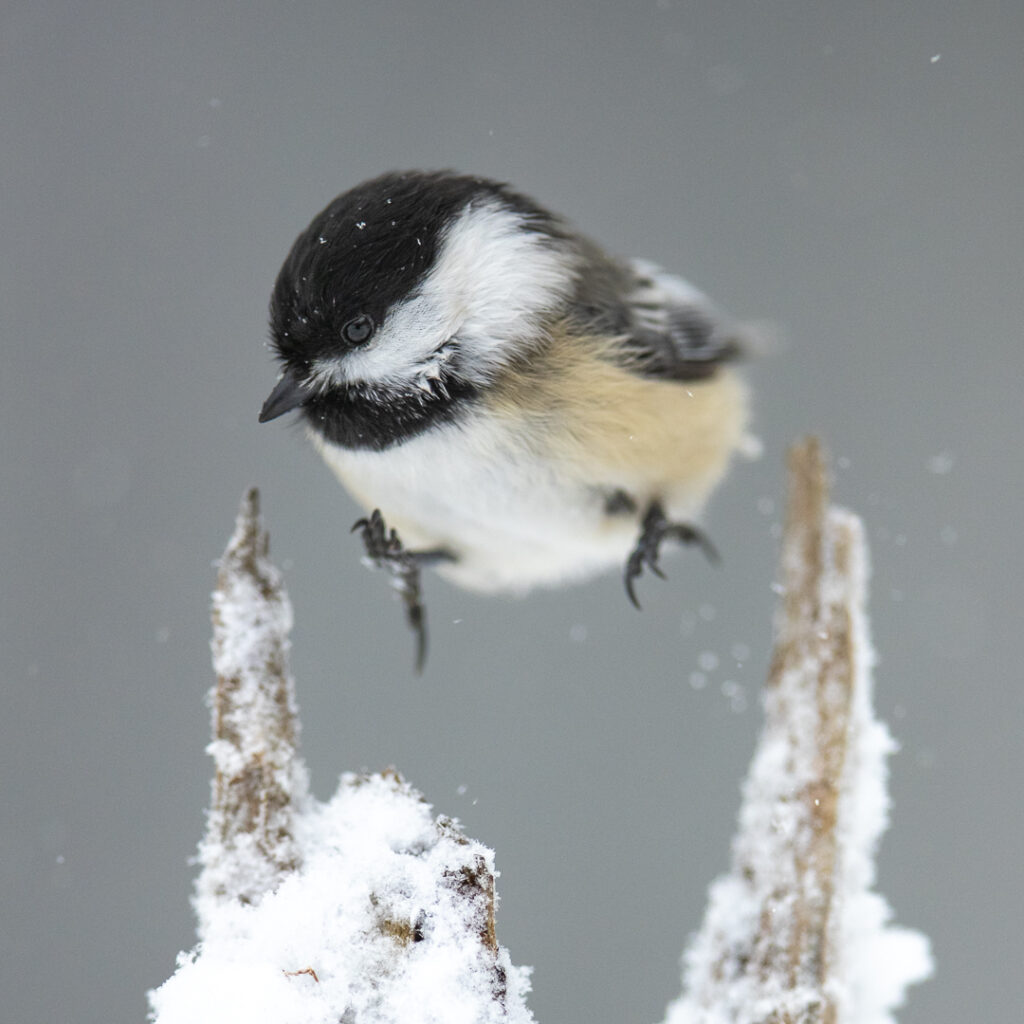 Why do I keep going out and photographing the same birds? Because sometimes you just catch something unexpected, like this little Black-capped Chickadee, all fluffed up into a ball against the cold, hopping between perches. That's the great thing about nature photography. There is no such thing as the perfect shot, so you are never done. Nature can always surprise you, and the possibilities are only limited by your imagination.
"Chickadee in Mid-Hop" is now available for purchase in my fine art store, and will definitely put a smile on your face.
More Backyard Birds New to the Gallery
Here are a couple more shots new to the gallery: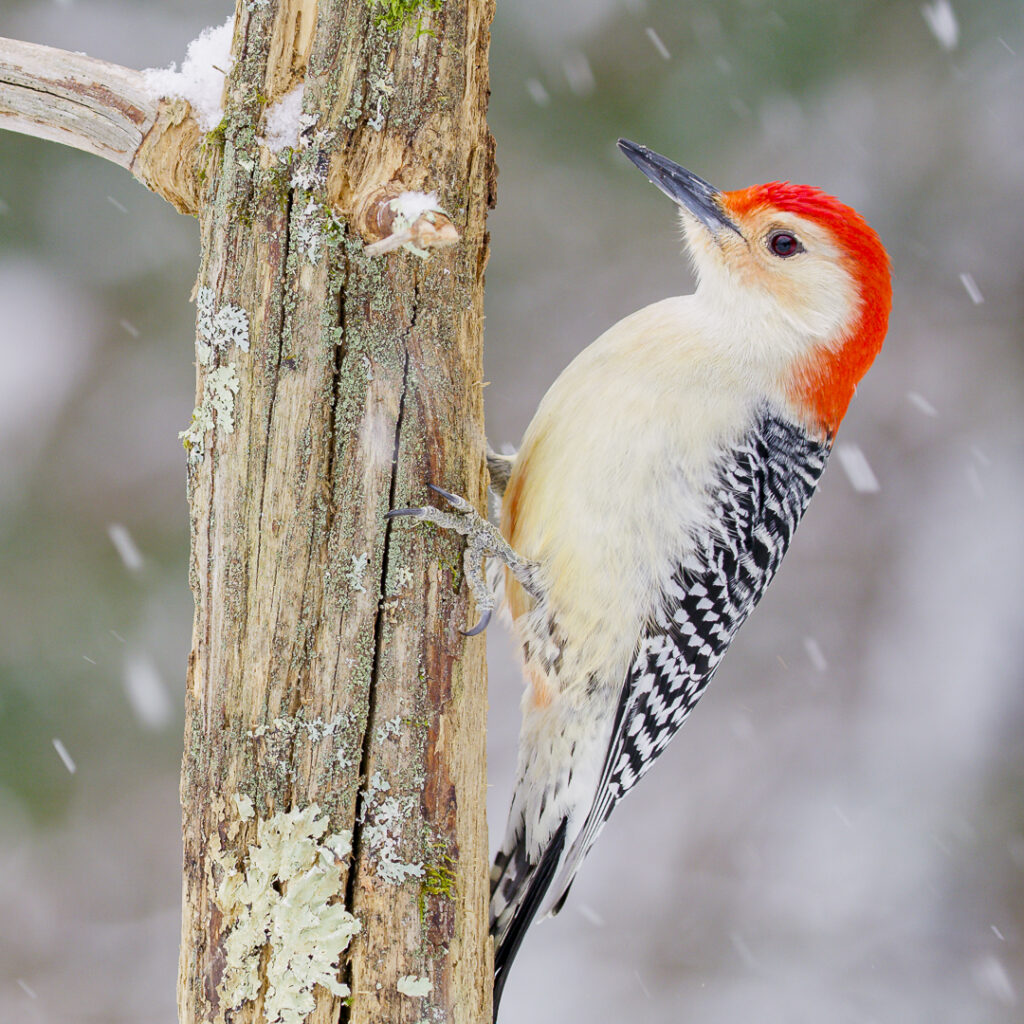 Tim in his Back Yard
I'm lucky enough to have woods behind my house, and when I place my feeders at the edge of the yard, I can photograph birds landing on the natural perches where they stop en route to the feeders. A blind isn't absolutely necessary, but I do find many birds come in much closer if I'm hiding, and it also keeps the snow off! Here are a few behind-the-scenes shots.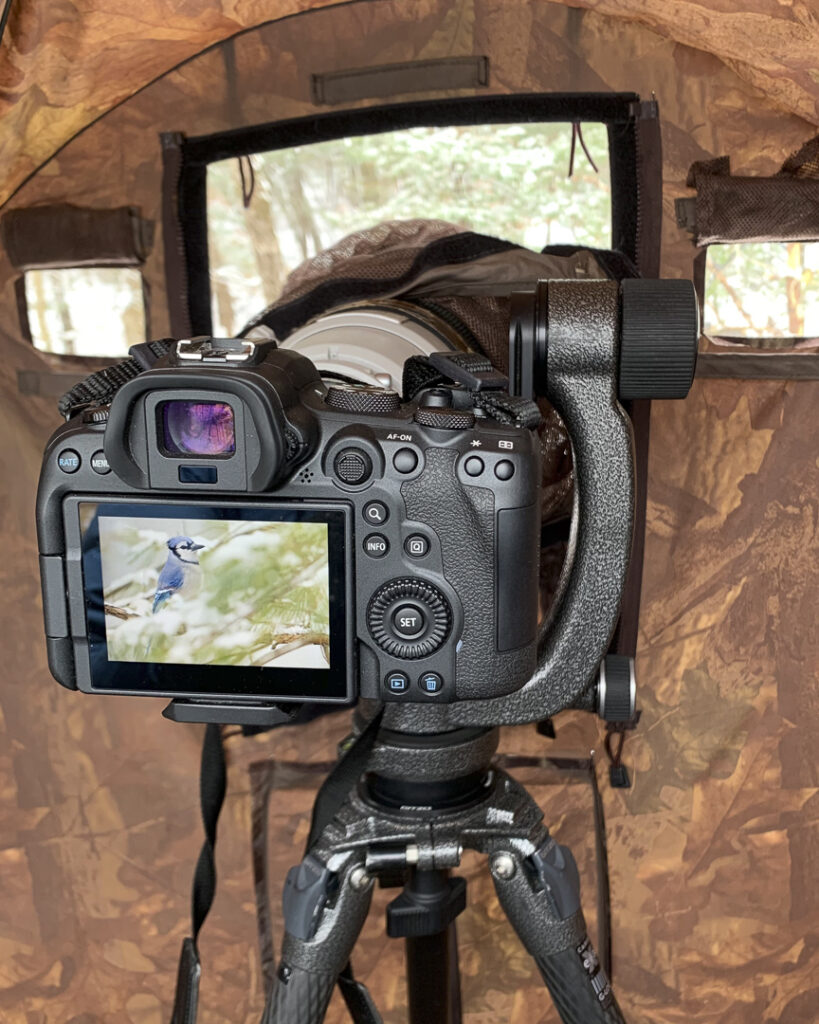 Thanks for tuning in. Stay safe everyone, and be sure to get your dose of nature therapy!
Warmest regards,
Tim Laman