Dear Friends,
It's Giving Tuesday today, and I hope you are giving some thought to how you can help out the causes you care about. Here at Tim Laman Photography, we are supporting our long-term partner the "Gunung Palung Orangutan Conservation Program" and their campaign "Save Wild Orangutans".
Here are four ways you can be engaged:
Make a one-time donation HERE. https://www.savewildorangutans.org/donate/
Join the Team! Sign up to make a monthly donation HERE. https://www.savewildorangutans.org/join-the-team/. As a perk of being a regular donor, even for a small amount like $5 or $10/month, you will receive our "Orangutan Diaries" updates from the field.
Buy an Orangutan print today. It's the last day of our Holiday Print Sale, and 50% of profits will be donated directly to Save Wild Orangutans. Visit my gallery HERE. https://www.timlamanfineart.com/orangutans
Join my Live Art Sale & Conservation Fundraiser tomorrow, Dec 1 at 6PM Eastern. I will be selling prints from my inventory here in the studio. Half of profits from orangutan prints will also be donated to Save Wild Orangutans, and there are many unique orangutan prints in this collection. Check my Instagram or FB tomorrow Dec 1 for details.
Mist in the Canopy, Gunung Palung
The Incredible Biodiversity of Gunung Palung
As one of the very best remaining lowland forests in all of Borneo, Gunung Palung harbors an incredible variety of creatures besides orangutans. Here are just a few examples: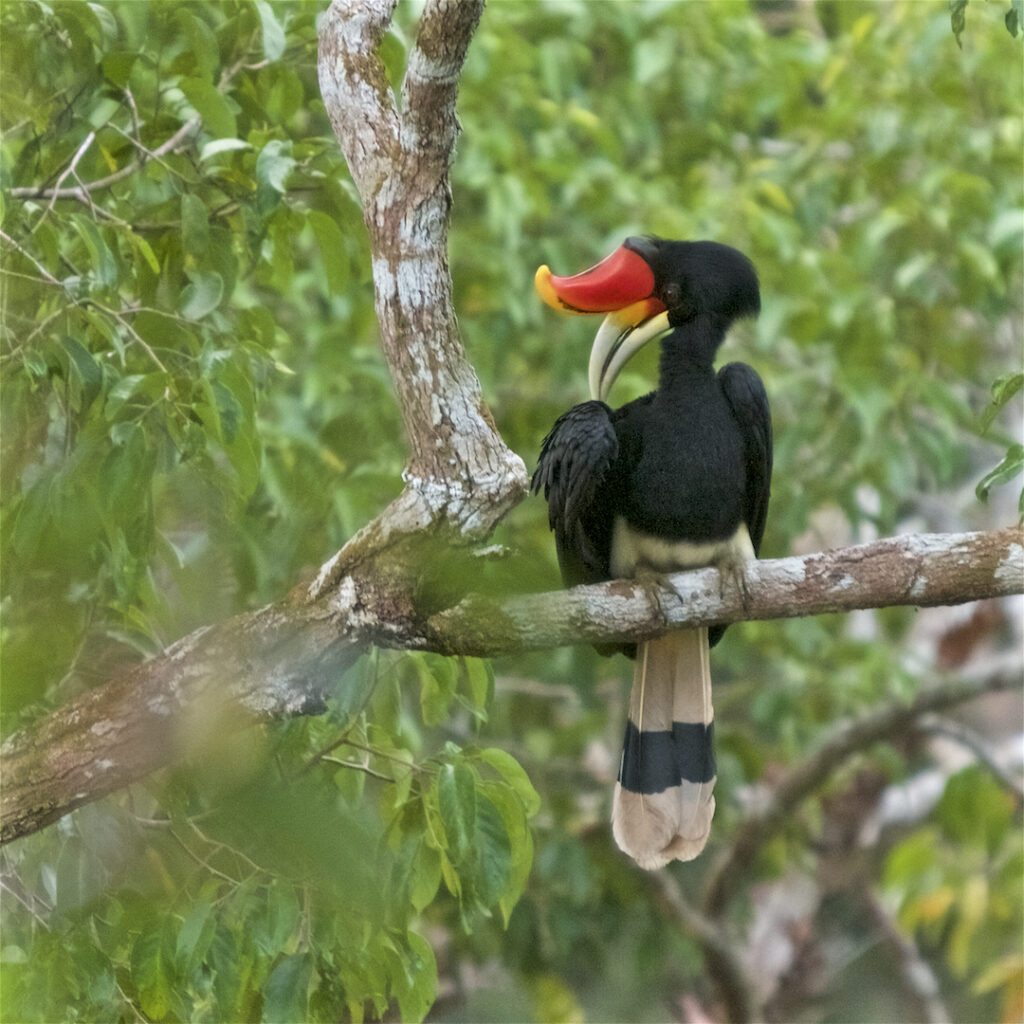 How Do We Save The Forest and All This Biodiversity?
It's all about getting the local communities around Gunung Palung to realize that protecting the forest is in their long term best interest. It starts with the kids, and goes right on up to village leaders and government officials. That's why the Gunung Palung Orangutan Conservation Program, with its staff of nearly fifty Indonesians, works at all levels to spread this message.
So thanks for considering your support for Orangutans this Giving Tuesday. I hope that one of the ways I have suggested above will work for you to lend a hand!
Warmest regards,
Tim Laman
PS. Today is the last day of my Holiday Sale and Fundraiser at TimLamanFineArt.com. All prints are 30% off till midnight tonight Nov 30!