Dear Friends,
I've been back for a few weeks from an amazing journey to Antarctica, and finally getting around to sharing some more from the trip.
Emperor penguins were a surprise and a huge highlight for me! As we traveled south into the Ross Sea, we encountered them in ones and twos, and then in bigger groups. At up to 46 kg (nearly 100 lbs), the Emperor Penguin is one of the world's heaviest birds, only exceeded in weight by Ostriches, Cassowaries, and Emus. Seeing the power with which these birds can launch their chunky bodies out of the water was remarkable. Check out the photos and videos below!
And if you're an underwater photographer curious about the photo workshop I'm offering in Indonesia's Raja Ampat islands in August, please tap the link down at the bottom and check out the details.
The Preening Emperor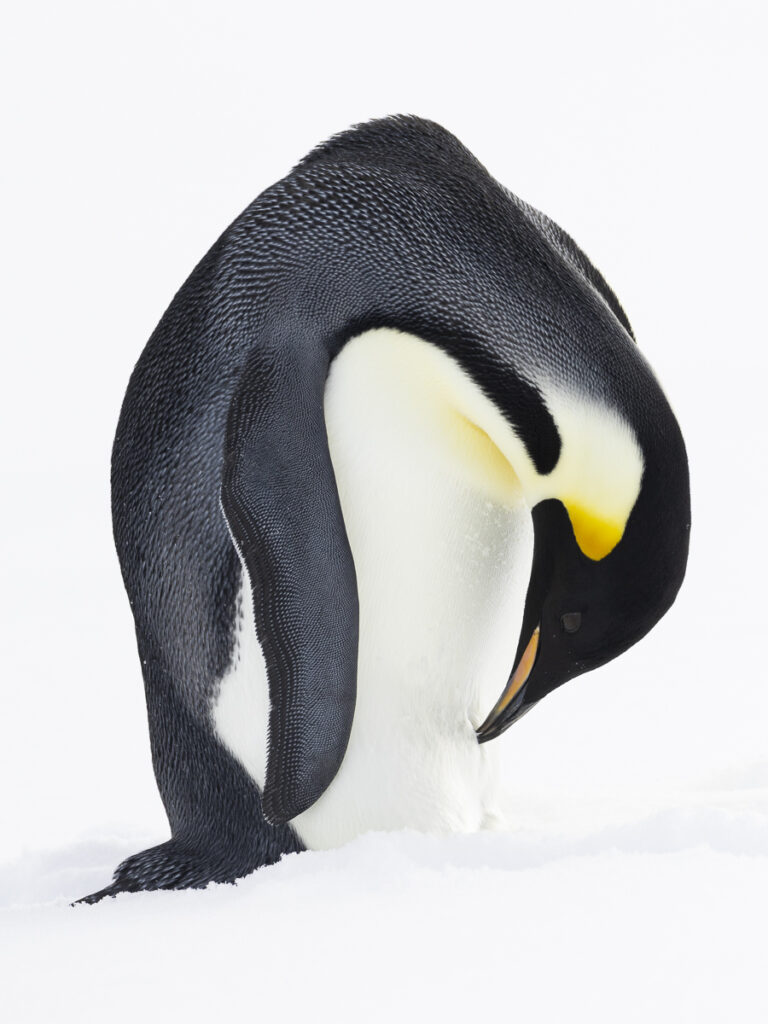 More Emperor Penguins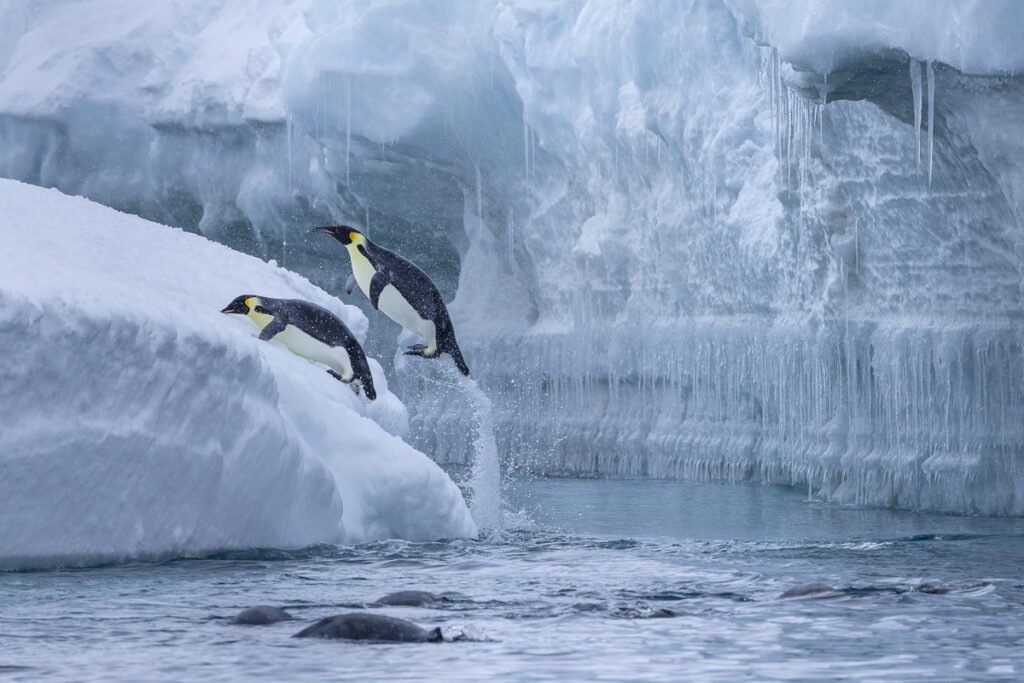 Clockwise from top left:
1. Sometimes, two or more birds came flying out of the water almost at the same time. Not all the landings were picture perfect. Check out the video below!
2. Near the Eastern end of the Ross Ice Shelf, at a place called Cape Colbeck, we came across this group of Emperors who were continuously going in and out of the water. Were they bathing? Playing? We are not really sure, but it was an amazing spectacle to watch. Check out the video below.
3. Shooting up from deep underwater, the Emperors launched themselves from the water with plenty of speed to land on the ice flow above.
4. If they have to travel any distance over ice or snow, Emperor's often just drop down on their belly, and propel themselves along with their feet, performing an elegant belly slide.
5. We spotted this tightly packed group of Emperor Penguins from a long way off. When we approached more closely, we discovered the reason for their nervous gathering. A leopard seal prowled back and forth right in front of them.
Thanks for tuning in to my adventures. Stay safe everyone, and where ever you are, be sure to get outside and enjoy nature!
Warmest regards,
Tim Laman
PS. Please don't forget to check out the Underwater Photo Workshop that I am offering in August in Indonesia's spectacular Raja Ampat Islands. You can read more about it at my post here.