Greetings from the Southern Ocean, where I am currently on board the National Geographic Endurance en route from New Zealand to Antarctica. Soon we will be too far south to connect to the ships satellite internet, so I thought I share a few images from the first part of the voyage while I still can.
We sailed from Dunedin, New Zealand, and had several exciting days visiting sub-antarctic islands on the way south. Below are a few favorite shots so far. Stay tuned, and I'll share more from this long voyage along western Antarctica to the Antarctic Peninsula, and eventually ending in Argentina. I'm serving as the National Geographic photography expert on board, sharing my work, giving talks on wildlife photography for the guests, and of course shooting pictures myself at every opportunity.
Albatross Over the Surf Zone
More from the Sub-antarctic Islands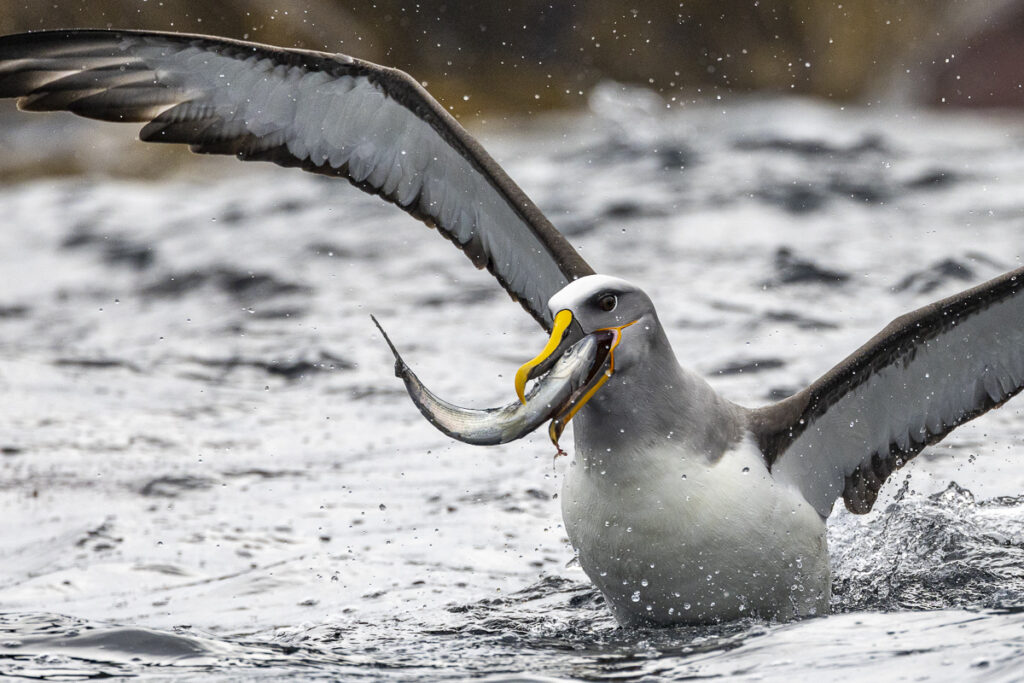 At our very first stop heading south from New Zealand, we came upon a feeding frenzy of Bullar's Albatross, feeding on fish in the shallows of the Snares Islands. Actually seeing albatross feeding on prey is very rare, so this was an exciting encounter.
At Macquarie Island (an Australian controlled territory nearly 1500 km from Tasmania) we were able to see the endemic Royal Penguins going to and from their nesting colonies on land. This group of Royal Penguins was heading into the surf when I captured this moment.
Although tricky in the lumpy seas we experienced, I managed to get one frame of a porpoising Royal Penguin during our zodiac cruise along the coastline of Macquarie Island.
When we came offshore of a large King Penguin colony on Macquarie Island, hundreds, if not thousands, of curious King Penguins came out and swam around our zodiac boats. Not having a proper underwater housing with me on this trip, I used my waterproof iPhone held underwater to capture this shot and the one below.
The water off Macquarie Islands was amazingly clear, and I captured this image of a curious King Penguin coming over to check out our boat. Although they appear rather clumsy on land, King Penguins are incredibly graceful underwater.
Thanks for tuning in to my adventures. Please feel free to share this newsletter with anyone who you think might enjoy it.
Stay safe everyone, and be sure to get your dose of nature therapy! I'll look forward to sending you further updates from this trip when I have a chance.
Warmest regards,
Tim Laman