Well folks, I'm home for a little while after more than three months overseas. It was a long trip, but really great to get back to the rainforest of Indonesia's Gunung Palung National Park after a couple year hiatus due to the pandemic. I am working on a couple different projects there this year, and one of them is a new feature for National Geographic magazine celebrating the rich diversity of life in one of the best remaining lowland rainforests in Indonesia.
I'll be heading back for one more trip before the year is out, but wanted to give you a little sneak peak on what I've been up to. Be sure to stay tuned and re-up your NatGeo membership to get the full story coming out next year!
Clockwise from top left:
Before a Rhinoceros Hornbills swallow a large fig, they toss it around in their beak and soften it up. Then with a toss of the head, it goes down the hatch.
Hornbills aren't the only ones feasting on figs. This Gold-whiskered Barbet tossed this fig in the air many times before it wolfed it down.
It's not all tree climbing and birds! I've also been documenting the full range of biodiversity in the park. Mammals, reptiles, amphibians, insects, you name it. Whatever we can turn up, I'll shoot. This beautiful snake is a female Bornean Keeled Green Pit Viper (Tropidolaemus subannulatus)
A panoramic view from high in a Dipterocarp tree. This tree I climbed in September had a fantastic view out over the vibrant lowland forest of Gunung Palung National Park.
BEHIND-THE-SCENES: SHOOTING IN THE CANOPY
It was exciting to be exploring the rain forest canopy in Borneo again. After using my bow and arrow to rig a line over a tree branch, I pulled up my climbing rope and used a harness and ascenders to climb. Then depending on the situation, I often rig a small platform surrounded by camouflage material to come back to and shoot from for several mornings. Or if it was a short term effort, I would just hide myself with camouflage material and sit on a branch with my camera for a couple hours.
Self-portrait on the way up a big Dipterocarp. I'm about 30 meters off the ground at this point.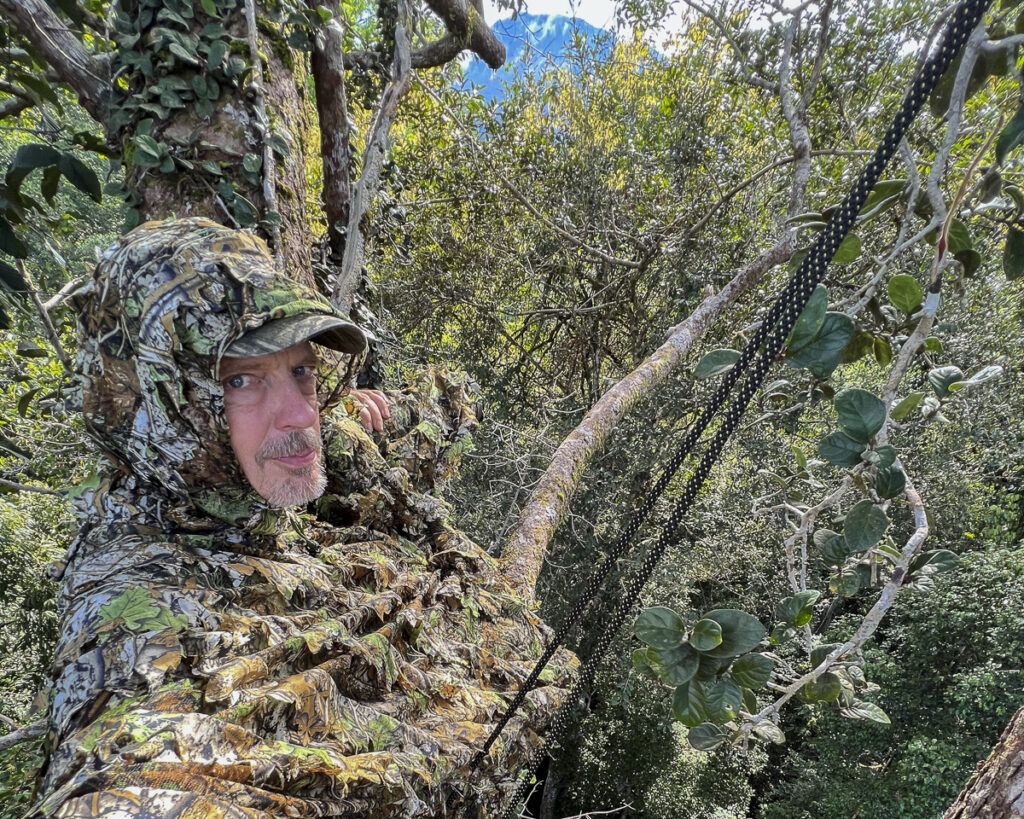 Thanks for tuning in to my adventures. Wish me luck as I soon head back to Borneo to spend some more time seeking out images of the elusive rainforest wildlife!
Stay safe everyone, and be sure to get your dose of nature therapy!
Warmest regards,
Tim Laman
PS. My new book BIRD PLANET is out (available wherever books are sold), and we are adding new images form BIRD PLANET to my print gallery at TimLamanFineArt.com for our upcoming holiday print sale, so please stay tuned, and start thinking about your holiday gift ideas!