Dear Friends,
I hope this finds you well and feeling optimistic about 2021. It's going to be another challenging year, but I think things are looking up. Stepping outside last night to have a look at the full moon, I was reminded of my image below. It's not often I can include the moon in an image of birds, but when it happens, it makes for something special. I hope you enjoy the story behind the image.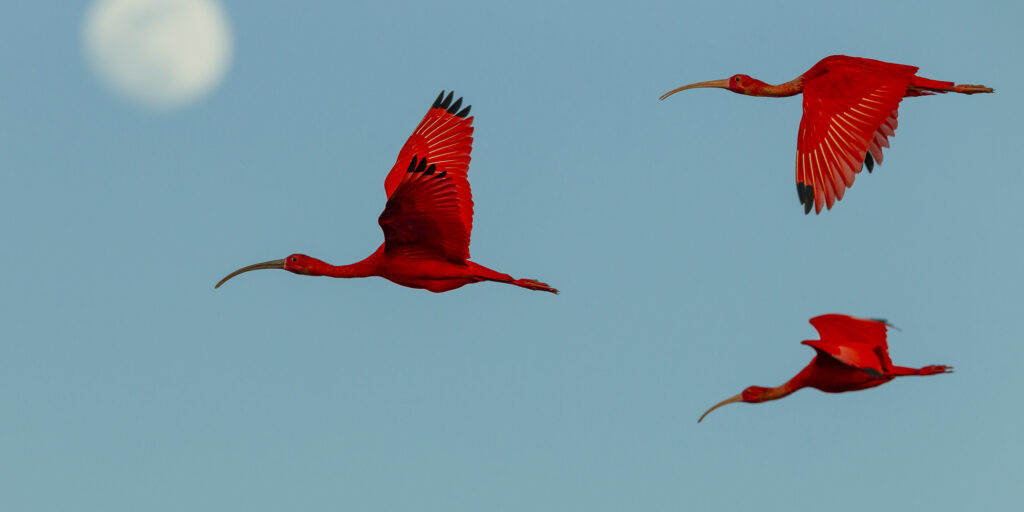 Valentine's Day Print Sale!
A pair of Red-crowned Cranes perform a duet during their courtship ritual in Hokkaido, Japan while snow gently falls. Red-crowned Cranes symbolize love, long life, good luck, happiness, and fidelity in marriage. What could be better for a Valentines Day gift than a print of these wonderful birds?
Flash sale on now till Monday, Feb 1. 20% off, and paper prints guaranteed arrival by Feb 14 if you order by Feb 1 (Domestic). If you would like a beautiful acrylic print, it takes 8 days to create so you would need to choose 2-day shipping for domestic arrival before Valentine's Day. Please see the gallery HERE for the full selection.
With all the best for a healthy, safe, and inspiring year ahead.
Warmest regards,
Tim Laman
PS. We will continue to add new images and galleries to TimLamanFineArt.com throughout the year, so be sure to take a look from time to time and see what's new. Thanks!