Dear Friends,
I'm sure you have all heard the expression "Once in a Blue Moon", but did you know that a blue moon refers to the second full moon that falls in one calendar month? This is pretty rare, occurring only about once every 2.5 years, but we had one recently on Oct 30, and I happened to be in the right place to photograph it. Not that a blue moon looks any different than any other full moon, but still, the novelty of it added an element of interest. This second full moon of October coincided with our first snowfall here in Massachusetts, and while it was snowing in the evening and the moon was not visible on Oct 30, I went before sunrise the next morning to one of my local haunts, Walden Pond, planning to photograph the sunrise after the fresh snow. When I got there, still well before sunrise, I saw the full moon setting over the pond and raced to get set up and get a few shots before it disappeared. The pond had not yet frozen, so the water, being warmer than the air, was creating a beautiful mist over the lake. Combined with the fresh snow and moon, it was a very atmospheric scene, and I felt very lucky to be there to witness it that morning and capture the image below. You make your own luck, as they say, and that certainly applies in nature photography!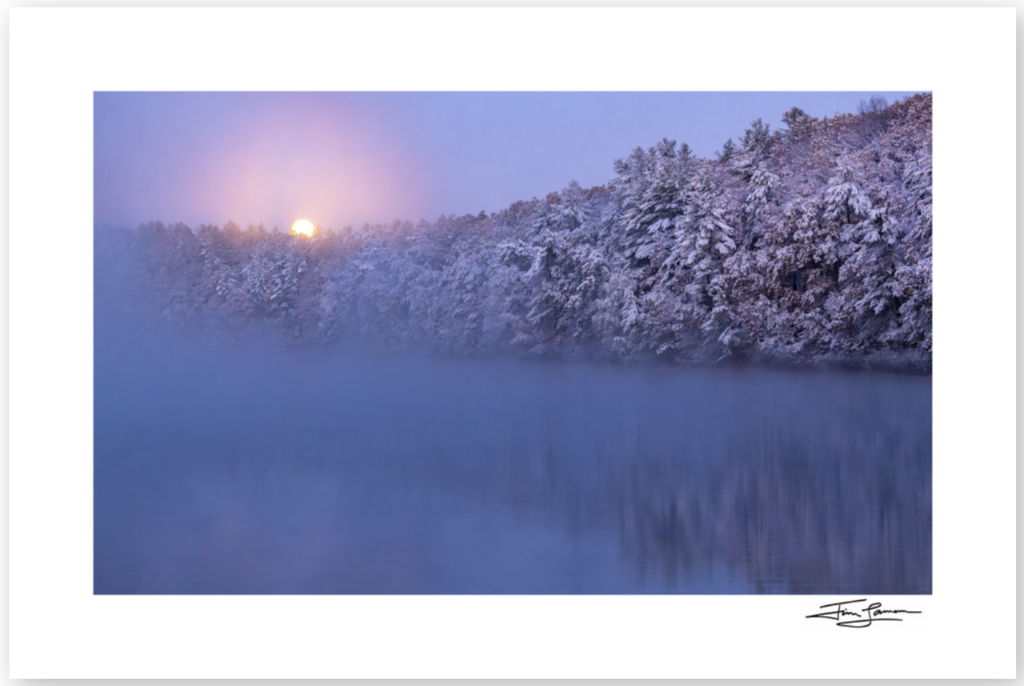 New Book Release:
I'm honored to share that I am a part of a new book that has just been published:
HUMAN NATURE: PLANET EARTH IN OUR TIME
As describe by the publisher, "In Human Nature, 12 of today's most influential nature and conservation photographers address the biggest environmental concerns of our time. Alongside their reflections, they present curated selections from their photographic careers in a powerful call to awareness and action."
It is an honor to be part of this crowd: Joel Sartore, Paul Nicklen, Ami Vitale, Brent Stirton, Frans Lanting, Brian Skerry, Tim Laman, Cristina Mittermeier, J Henry Fair, Richard John Seymour, George Steinmetz, and Steve Winter.
As the year winds down, there are good signs of hope for a better year ahead for all of us and for the planet. Here's looking ahead to 2021. Thanks for joining me on the journey.
Peace,
Tim