Dear Friends,

As I reported in my last newsletter, I had a chance to spend time filming in Maine's Acadia National Park and vicinity for the Cornell Lab of Ornithology this summer. Besides peregrine falcons, the other primary focus was to document breeding pairs of loons and their chicks. This was a partnership with the Somes-Meynell Wildlife Sanctuary [www.somesmeynell.org] who not only allowed us to film on their private reserve near the park, but also helped guide us to good locations for filming other pairs of loons on territories all over Mt. Desert Island, so a huge thanks goes out to Billy Helprin of Somes-Meynell.
Our video for the Cornell Lab is currently in production, but in the mean time, I'd like to share a few images. Loons are an iconic species of the North, and a true indicator of a healthy environment, and it was a pleasure to spend time with them. A real highlight was being able to see chicks from hatching through several weeks of age, and document their rapid growth and development. Enjoy!
Featured Photos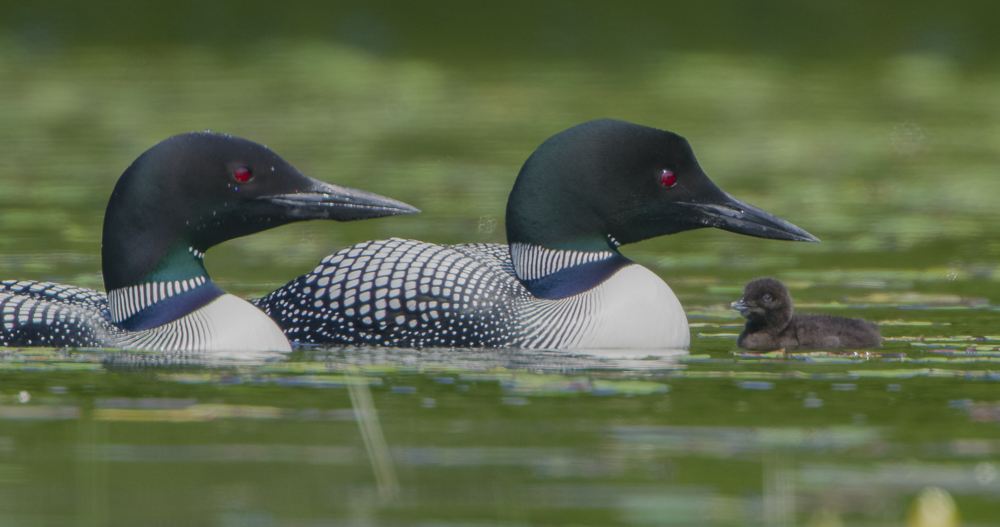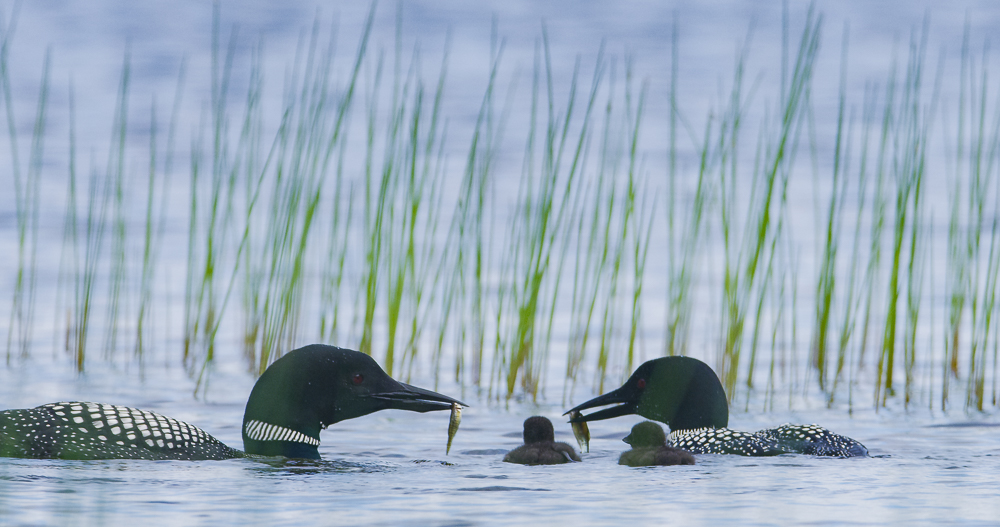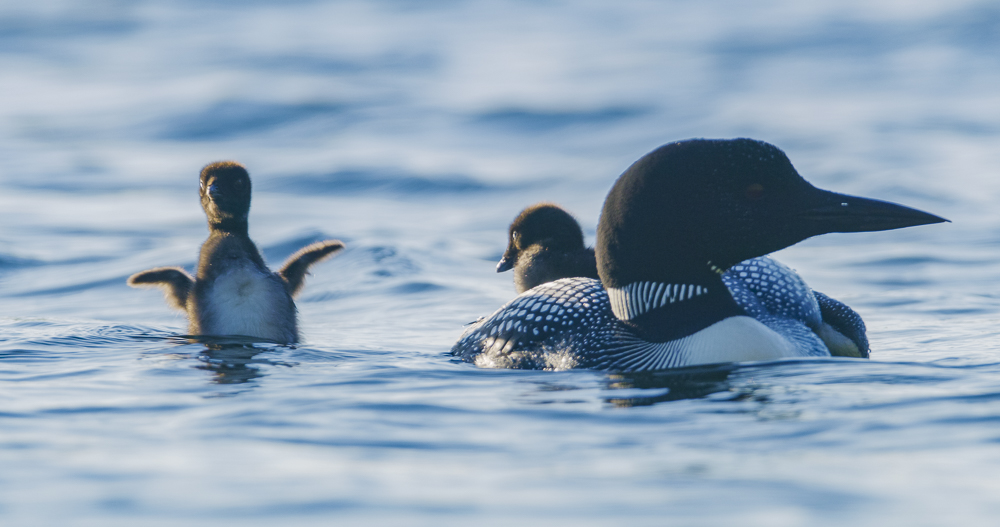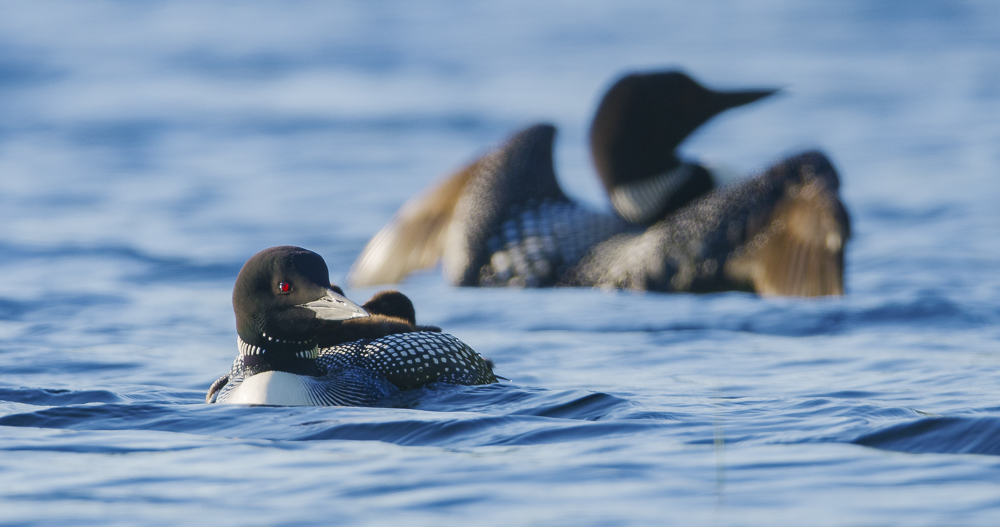 Photo Notes: Like the falcon images in my last newsletter, these images are all still frames from motion capture on my RED Digital Cinema 8K camera. Can't wait to share the moving images with you in our upcoming short film!
Behind the Scenes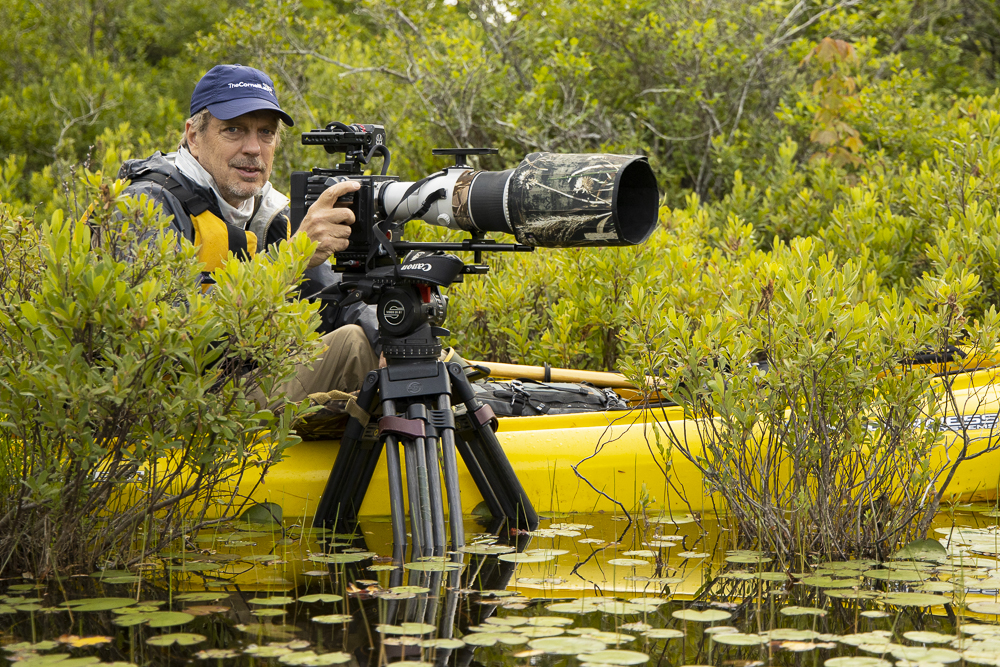 Labor Day Print Sale to Benefit Papua – Starts Friday September 4th.
Some of you may recall that last spring I ran a print sale to raise funds for the local people in Papua (the land of birds-of-paradise) who lost their income due to covid and the lack of birders and photographers like me visiting. Thanks to you, we distributed over $3000 in aid directly to over a dozen village families we work with in the form of unemployment compensation and food care packages of rice and other staples. Of course, we all hoped the pandemic would be under control and international visitors would be traveling to Papua again by now, but this obviously hasn't happened. So we would really like to be able to continue to give these folks some support.

So on Sep. 4 I'm launching another print sale on my Tim Laman Fine Art store to raise funds for Papua. Once again, I'll donate 50% of Bird-of-Paradise print proceeds to the local people in Papua who look after their forests as a way to have a livelihood from guiding birding trips. By helping these people, your purchase will also help safeguard the forests of Papua for the birds. Thanks for your support!
If you are collecting my "Birds-of-Paradise Square Prints" series, then you will be happy to note we have added new images to the collection, including those above, a new image of the Greater BoP in display and the Vogelkop Superb BoP

Thanks for reading, and stay safe everyone!
Tim