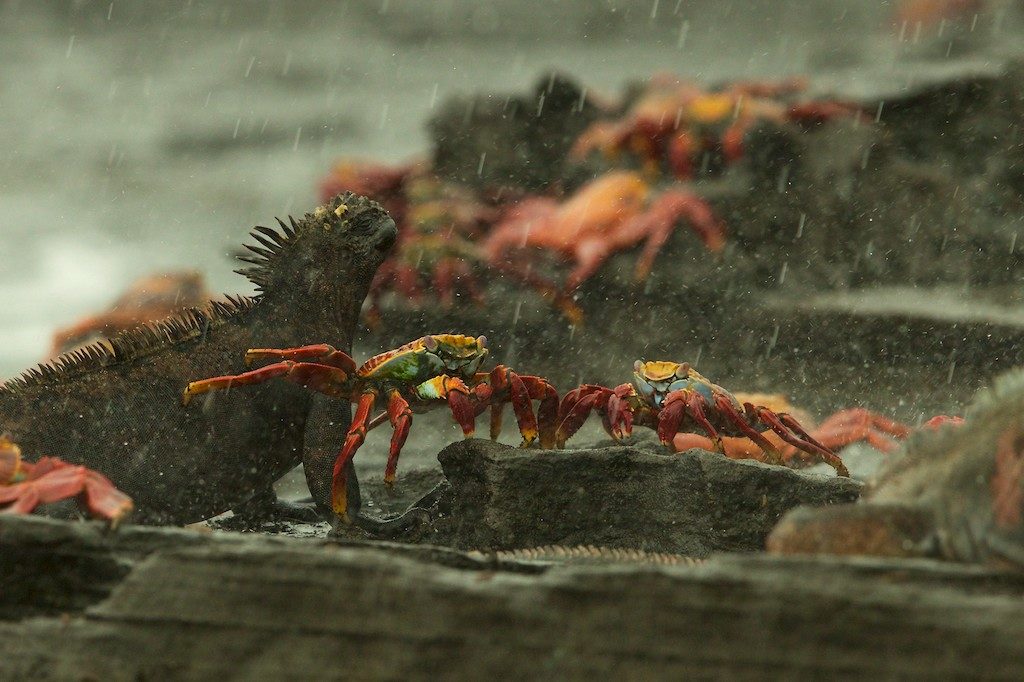 27 Feb 2013
We have been having some beautiful weather this week, but this afternoon, a heavy downpour caught us by surprise while we were on a photo hike at Puerto Egas on Santiago Island. This sent many folks scurrying back to the ship, but for me, it was just the kind of weather event that can add a lot of drama and atmosphere to pictures, and I was excited to keep shooting as long as I reasonably could.
When it started pouring, I struggled to keep the rain off my cameras, but I kept shooting as long as I reasonably could. This coastline of lava and other volcanic deposits was absolutely teaming with Sally Lightfoot Crabs and Marine Iguanas.
My favorite shot was when I spotted a crab starting to climb over an iguana that completely ignored it. The streaking rain (at 1/750sec) and bouncing spray added great atmosphere to the image, and combined with the great interaction between the creatures involved, made for a unique image.
Once everything was wet, the colors were even more saturated, and the somewhat skittish crabs were more approachable than usual, and allowed me to get this wide shot with a large number of crabs. It was a great opportunity to try to capture some images of very well photographed subjects that had a unique feel to them.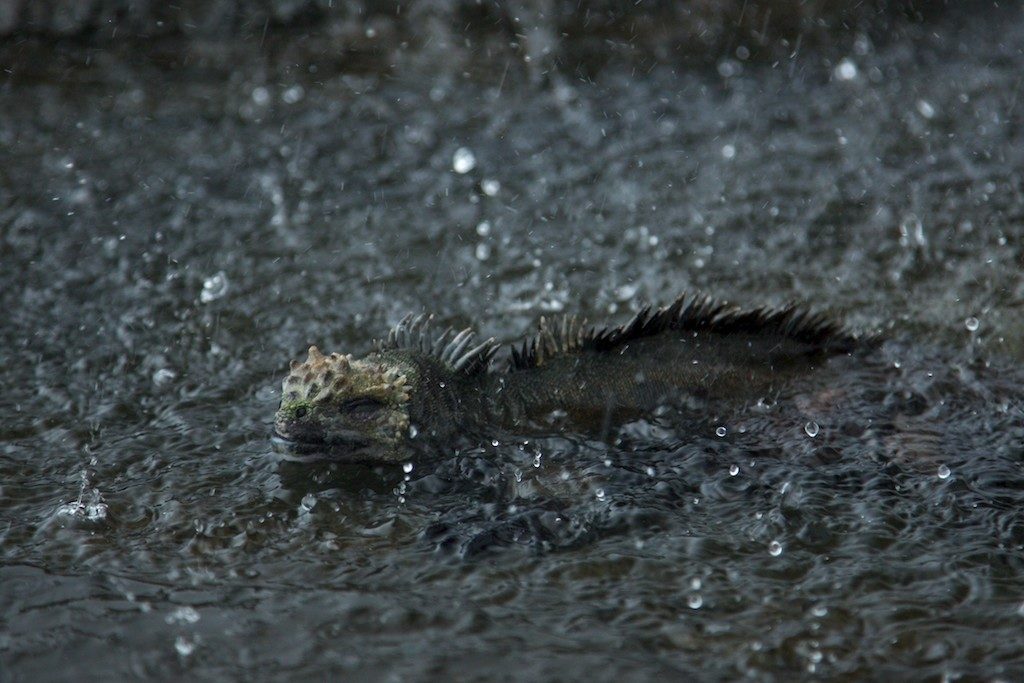 When we found this Marine Iguana waiting out the rain in a tidepool, I kept the shutter speed high to freeze those splashing water drops. This shot is more about capturing the humor of the iguana toughing out the downpour, but it capped off an exciting afternoon of with shooting in the rain as the climax before we stowed our gear and headed back to the ship.